Directory
About FortWayneKidsGuide.com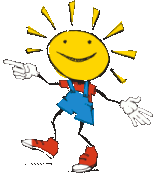 Whether you call it the City of Churches or the second largest city in Indiana, you're sure to call Fort Wayne a great place for family fun! The nationally-recognized Fort Wayne Children's Zoo, featuring special African and Australian areas, will keep families busy exploring the wild. Children can explore science in a hands-on way at Science Central, housed in an updated factory. The Botanical Conservatory, downtown, is a delight for the eyes, with sections simulating rain forests, deserts, and more. From there, walk past the grand historic Embassy Theater to take in a Broadway show, or head over to Parkview Field to watch a Tin Caps minor league baseball game.

Here at FortWayneKidsGuide.com, you'll find even more Fort Wayne activities for your whole family. Whether you are a Fort Wayne native, or are just in town for the weekend, you're sure to find plenty of fun for toddlers to teens to grandparents!


Article written by Susan Braun
Girls in White Dresses